Zen Vegetarian Inc
773 Flatbush Ave, Brooklyn, NY 11226
Order now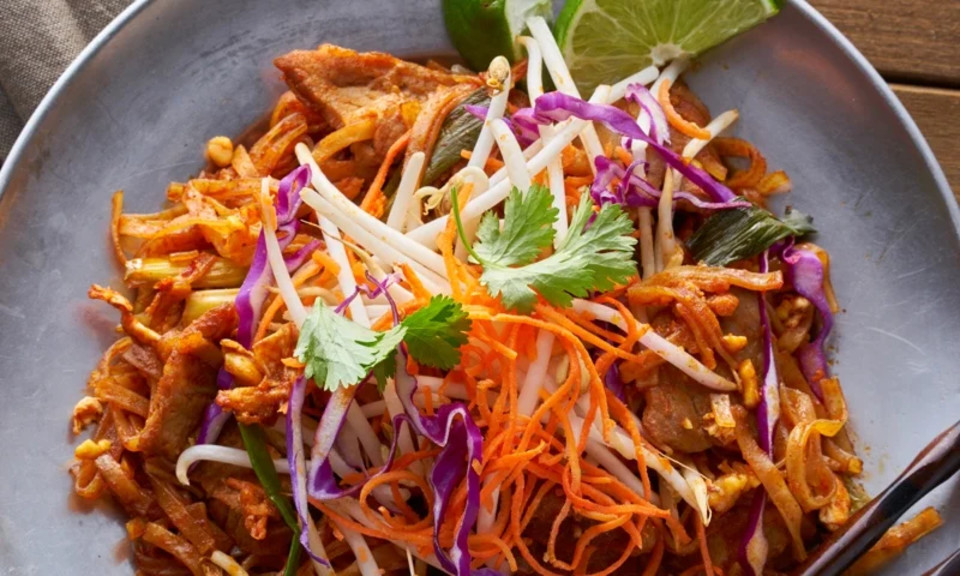 Ann
This is my new favorite restaurant on grub hub!!! The food came earlier than the time quoted which was great! It was hot, tasty and full of flavor. The delivery guy made sure that I was the correct person who placed the order which was a plus. He was also very polite, which is an additinal plus for great customer service. Zen Vegetarian is now my new go to place when I don't feel like cooking, especially on a day when it's humid and rainy. Try Zen Vegetarian, and I guarantee that the food will awaken all your taste buds!
Rebekah
I've been ordering from this place for several years, even moved but stayed within deliverable distance. Only once have I ordered something that just didn't taste good. Otherwise it's always been pretty great food. Curry chicken or mango chicken will definitely pack a punch (the good kind of punch). 4 stars for the food. 1 star for the delivery guy that I usually get since he's just about the cutest thing and super sweet too. I'll be sad if they don't deliver to my new place when I move.
Jessica
I have been ordering from here for a couple of years now, and I have to say, I have been delighted every single time. The food is fresh and delicious, the service is always prompt, and I am always happy. My favorites are the vegetable dumplings, which are actually very light and flavorful, the basil soy protein, the chicken nugget salad, any of the sauteed vegetable orders (never greasy or overcooked), and the soy shakes. Highly recommend.
Samantha
Super Duper Delicious! Non-vegan
partaking in some cleaner eating habits. With service and quality like this I will definitely be a regular customer. General tso chicken and boneless ribs are so on point. Miso soup on point. Chocolate cheesecake desserts -- Oh so so good. Two thumbs up on everything I ordered. Fast delivery. Nice delivery guy. Hot hot food. Package well. No spills or oily bags. I'm a happy customer
Javier
Food was delivered fast, especially since it was coming from another area of Brooklyn. I ordered the Malaysian pancakes which were okay albeit a bit too oily. The added curry sauce was a bonus. The General Tsos was nice though.. not too greasy & the broccoli wasnt soggy. I ordered a slice of the vegan cheesecake & it was enormous! Will definitely enjoy my leftovers today..
Ravi
Zen Vegetarian is the best when it comes to tasty vegan food! They also carry with them the humility and courteousness only found in asian countries. I would highly recommend this restaurant for anyone that wants great food with great service. I have been in the wellness industry for many years and every aspect of being served food is extremely important, and Zen Vegetarian will only bring you great karma. Tell them, "The Spiritual Philanthropist", said so! So happy that more and more people are becoming concious of their health! Keep up the good works!
Erika
The food at Zen Vegetarian is really good. I've enjoyed everything I've ordered. I prefer the mock chicken to the mock duck, but that's just my preference. The only problem is that they don't come into the building. That used to really bother me, but I think it helps me. I get my food while it's hot. Fried food is still crisp. Crazy right? Tonight, I think it took them fewer than 20 minutes to deliver. They make good food and have made delivery fast and efficient. You just need to be ready to go out and meet the driver.
Elizabeth
My first experience and I decided to choose my orders by reviews. Im glad I did. Food was really good. It arrived hot and on time. Chicken nuggets were a beautiful crispy golden brown, nice size and tasty. I totally appreciated the sauce, YUM!! Everything tasted as it should. I enjoyed it all. The fried wonton with sauce, perfect! My tweens loved it! Sesame chicken, general tso...NICE. Pumpkin cheese cake ended up all mine and my husband completely claimed the death by chocolate at first taste. Will definitely order again.
Daniel
First it came so fast I was worried it wouldn't be cooked. But I was wrong. The food was piping hot and may be one of the best Chinese meals ever. The biggest plus is that it had so much flavor but you can tell it was not soaked in greasy oil which was amazing. We went with the popular general to and the mooshoo both amazing with flavor and not the oil. And I love this was vegetarian! My only negative is no lo mein. FYI I do eat plenty Chinese and meat but going forward this is going to be my spot now.
Kathryn
Seamless doesn't seem to allow past reviews to be edited, despite an email that says otherwise. As such, I'm writing a second review to note that I've always had good service from this restaurant, and great food. I had one order that was incorrect, and though I had trouble communicating with the restaurant about it, and it took longer than expected, they did make it right for me, and in a way that suggests that they really care about their customers. Thanks, Zen Vegetarian!
About us
Asian, Dinner, Healthy, Lunch Specials, Vegetarian
Today

Delivery: 11:30 AM - 10:20 PM

Takeout: 11:30 AM - 10:20 PM

Delivery

Monday:

11:30 AM - 10:20 PM

Tuesday:

11:30 AM - 10:20 PM

Wednesday:

11:30 AM - 10:20 PM

Thursday:

11:30 AM - 10:20 PM

Friday:

11:30 AM - 11:20 PM

Saturday:

11:30 AM - 11:20 PM

Sunday:

12:00 PM - 10:20 PM

Takeout

Monday:

11:30 AM - 10:20 PM

Tuesday:

11:30 AM - 10:20 PM

Wednesday:

11:30 AM - 10:20 PM

Thursday:

11:30 AM - 10:20 PM

Friday:

11:30 AM - 11:20 PM

Saturday:

11:30 AM - 11:20 PM

Sunday:

12:00 PM - 10:20 PM